TMC Sports Field Services
We offer many different services to help maintain and improve natural grass sports fields as well as artificial turf fields all over Texas. (click main image for larger view)
Infield Power Rake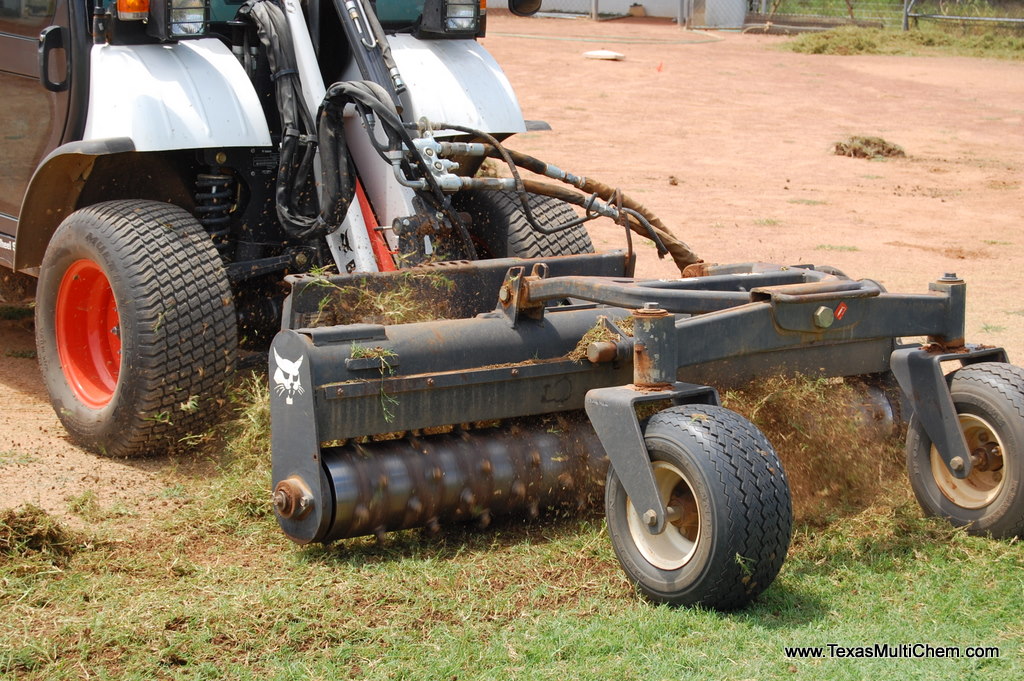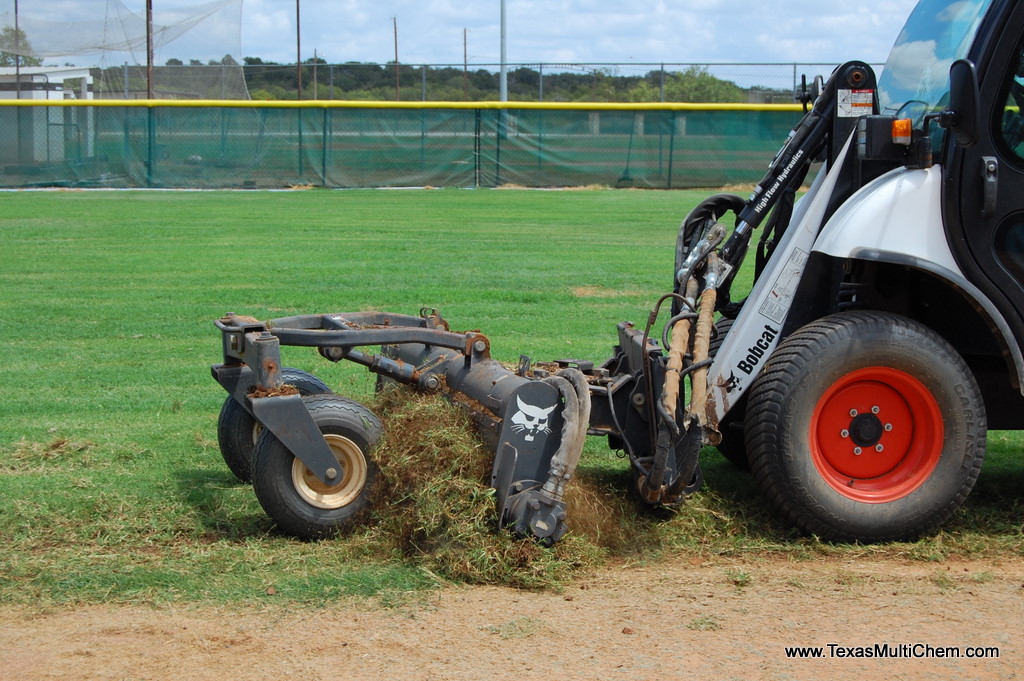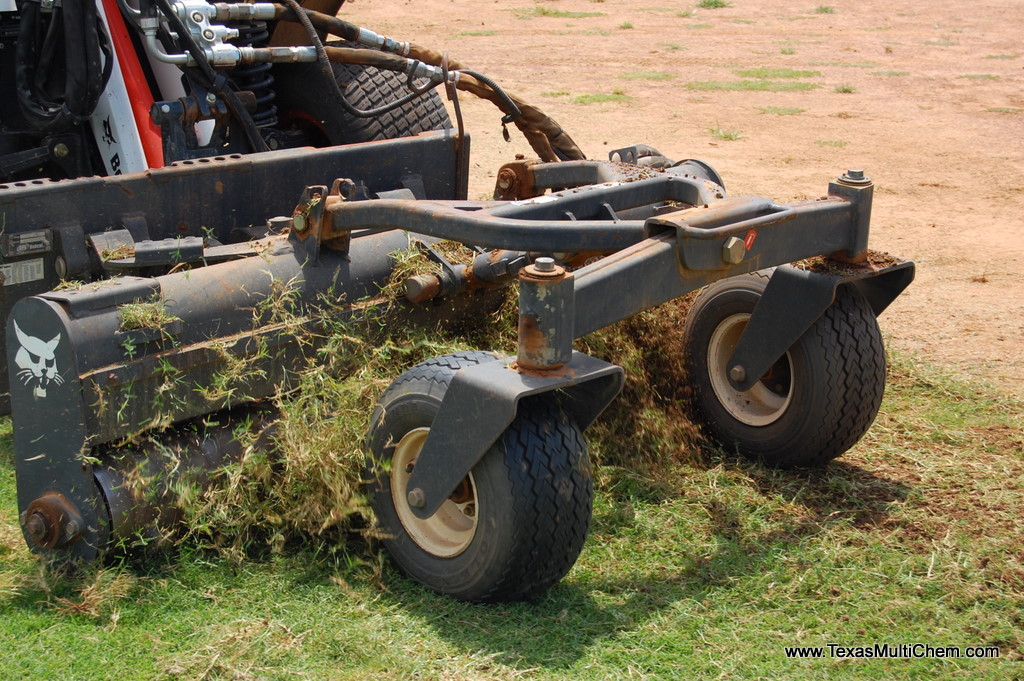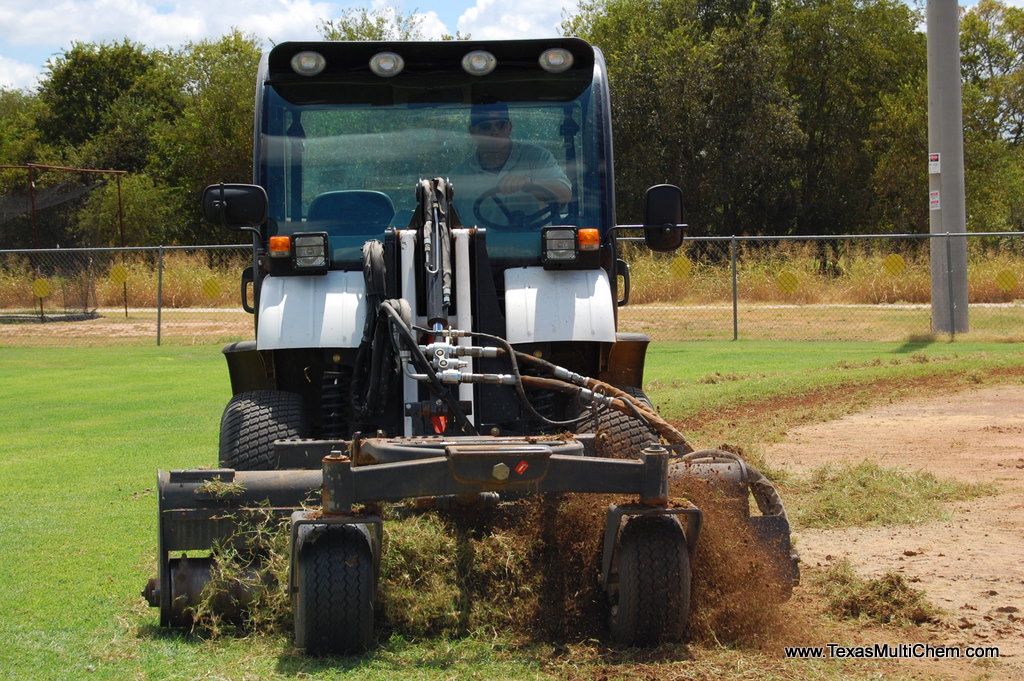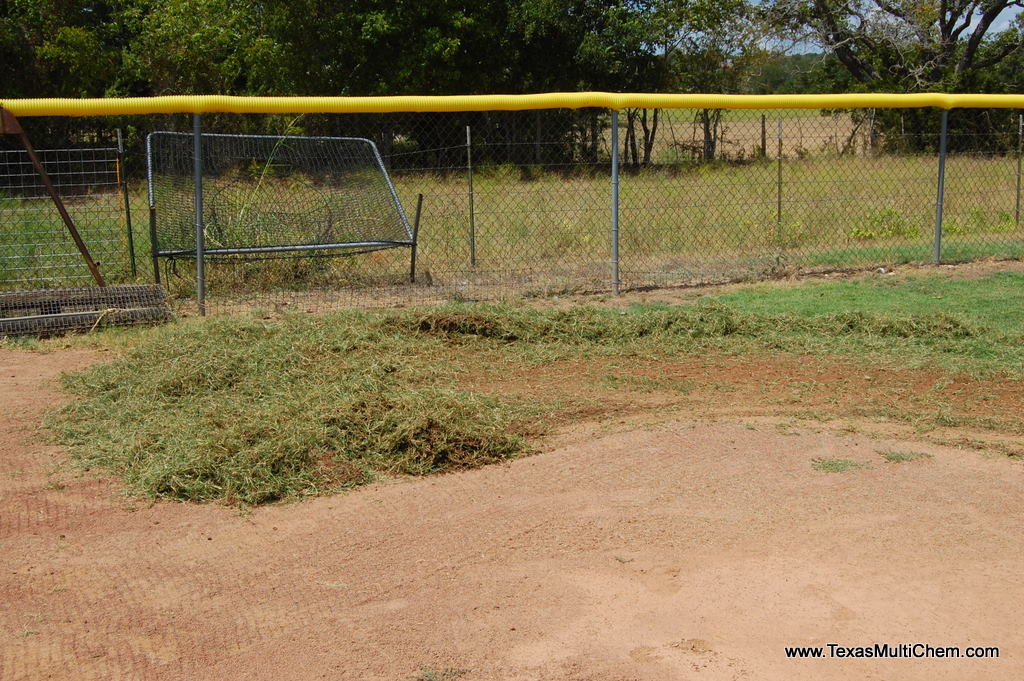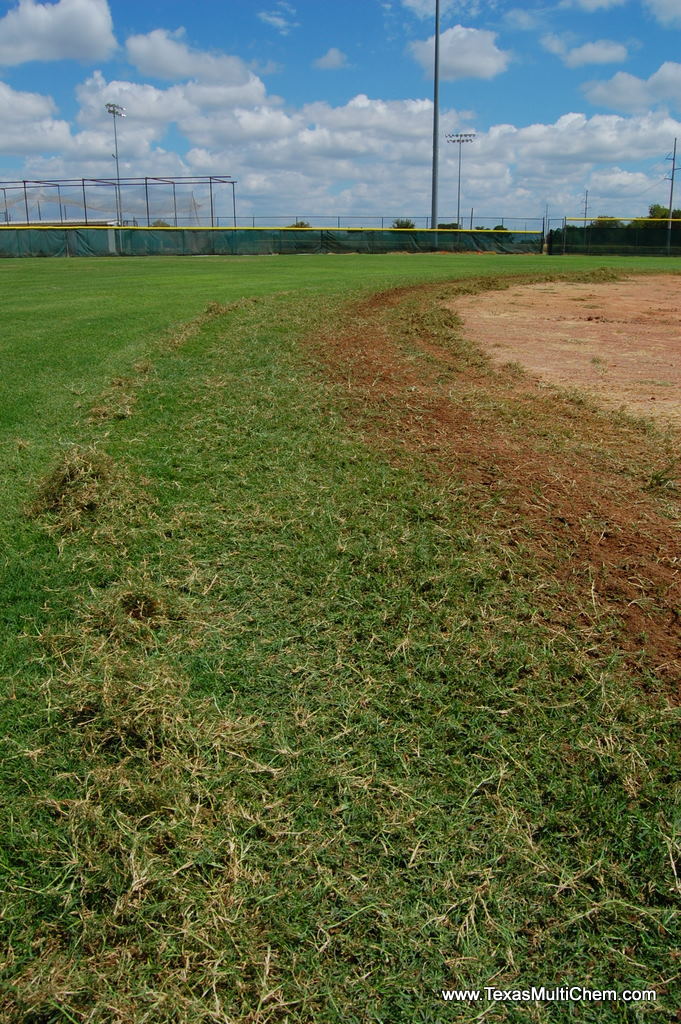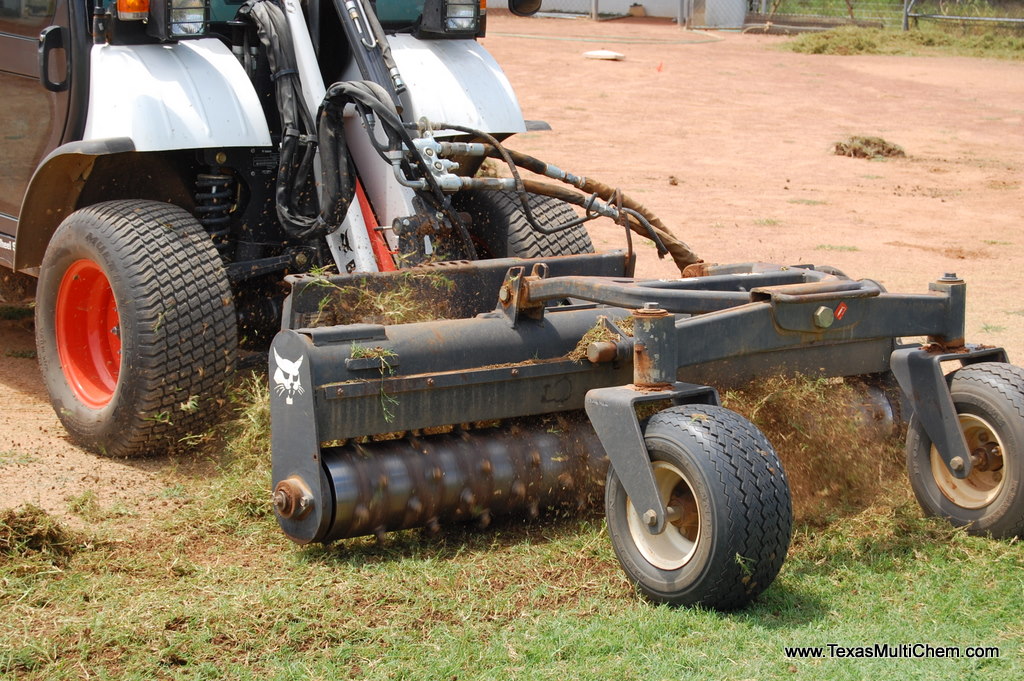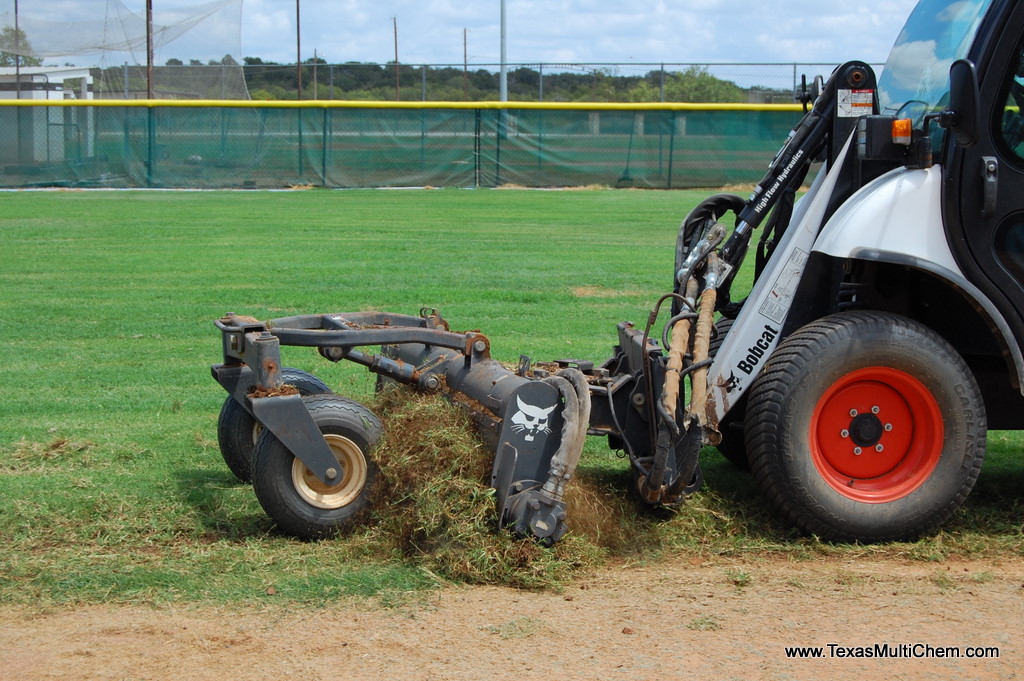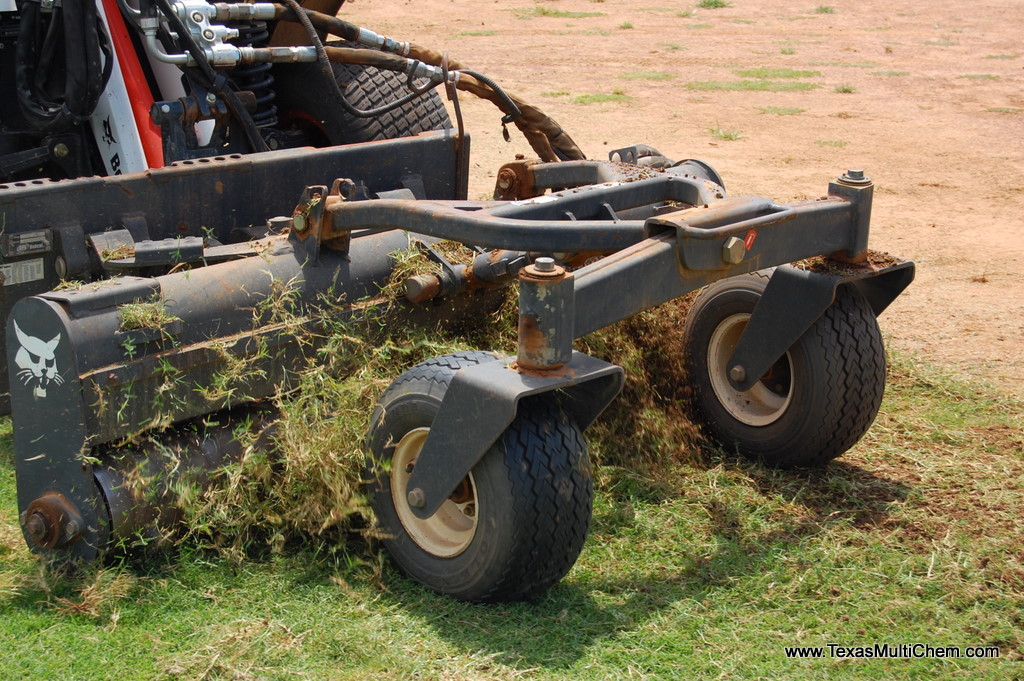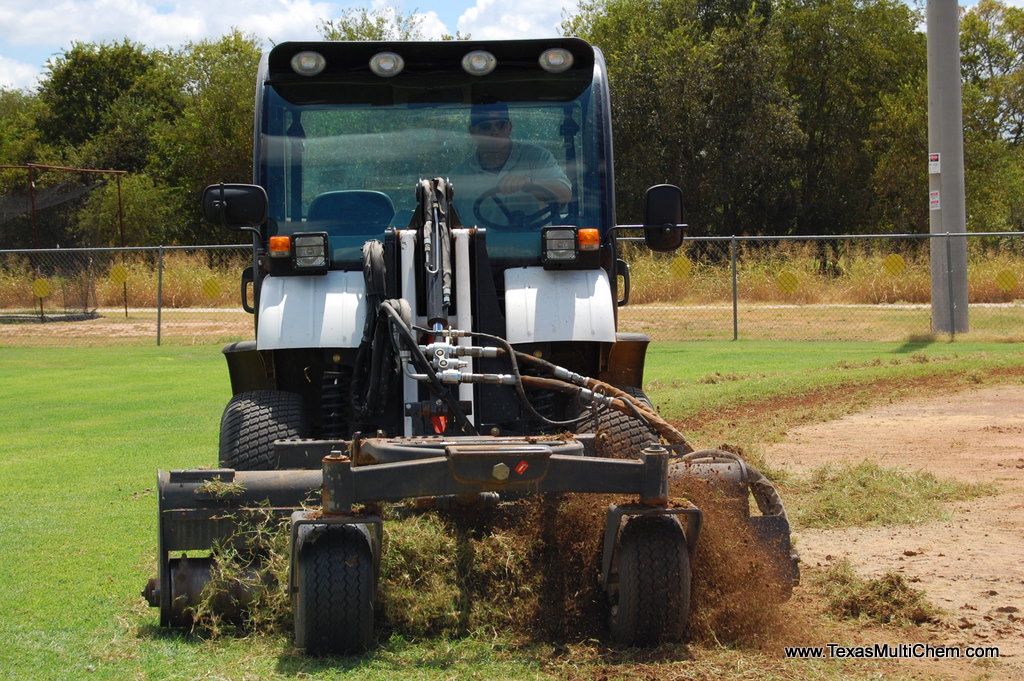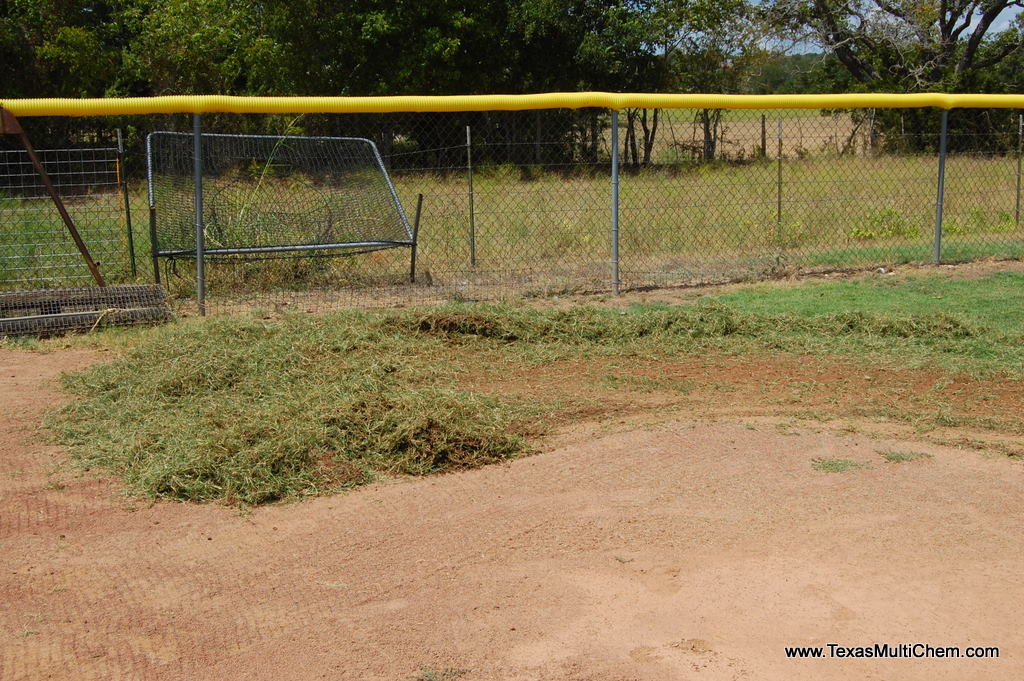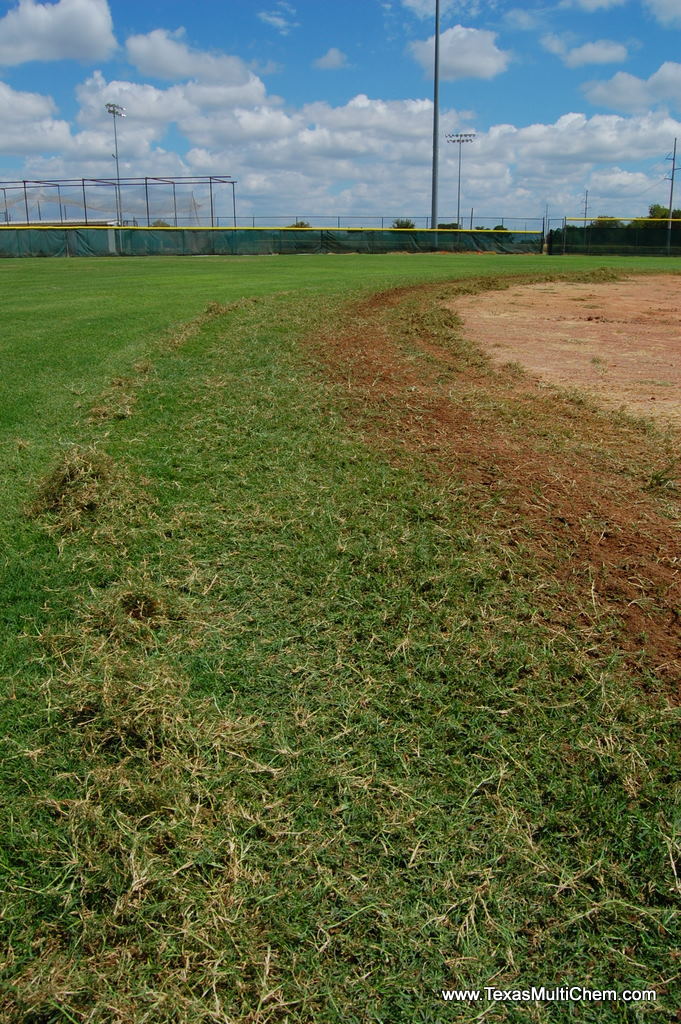 Infield Power Rake
Erase small to medium sized lips around infield edges. Despite a field manager's best efforts, infield red dirt and conditioner migrates into the grass edges, causing raised areas/lips to form over time. These lips can lead to bad hops on ground balls and other safety related issues for players. Lips will also cause an infield to hold water during a rain event by impeding an infield's ability to shed water from the surface (presuming the infield slopes are properly engineered to begin with).
TMC's Power Rake service will effectively grind down the lips by removing the built-up topsoil and infield material along the edges and haul it off the field. Removing this material will bring the infield edges back down to match up with the infield skinned area for a more uniform elevation. The Power Rake service will temporarily tear up the edges while the turfgrass heals and grows in again so performing this work is usually reserved for the off-season.
Prevention: Keep lips from building up as quickly by regularly sweeping the grass edges and moving any infield red dirt and conditioner back into the skinned area. If more material has migrated into the grass edges and sweeping the edges doesn't cut it, spraying a strong stream of water from a hose will be more aggressive in removing the material from the edges and pushing it back onto the skinned area.
Should infield lips become too large, a more complete infield renovation will be required that will involve measuring and removing the existing grass edges, re-grading (either laser grading or manual grading) the topsoil/infield skinned area back to the proper elevation and planting new grass.
Other services we offer...
Laser Grading & Manual Grading

Turfgrass Installation (sod/sprig/seed)

Ryegrass and Bermudagrass Overseeding

Solid Tine Aerification / Aeration / Slicing

Infield Renovation & Manicuring

Infield Conditioner Installation

Mound Construction / Rebuild

Batters Box Construction / Rebuild

Infield Base Path Install / Removal

Infield Lip Repair

Infield Dirt Skinned Area Laser Grading

Base and Base Anchor Install

Foul Pole Install

Sod Install

Irrigation Audit, Design, Installation & Repair

Fertilizer Applications

Herbicide & Pesticide Spray Applications

Soil Analysis (as part of our year-round Turf Programs)
Contact us today to see what services TMC can provide to help you have the nicest sports fields around.
We Serve The Following Cities/Areas of Texas
Abilene

Alice

Amarillo

Austin

Beaumont

Brownwood

Central Texas

Cleburne

College Station

Corpus Christi

Dallas

Del Rio

Fort Worth

Georgetown

Harlingen

Houston

Laredo

Lubbock

Midland

New Braunfels

Northwest Texas

Odessa

Round Rock

San Angelo

San Antonio

San Marcos

Southeast Texas

Southwest Texas

Texas Panhandle

Texas Valley

Victoria

Waco

West Texas
Don't see your town/area listed here? Contact TMC at 1-800-292-1214. Chances are we've been working in your area for years. We serve most areas of Texas.